Write my paper: Hire the best paper writer at our professional writing service
We provide high-quality writing service for the students seeking for someone to write their papers for them. Get your paper done today!
Do my paper benefits
Let us write you a paper that will be well-researched, properly formatted and original. Getting your "help me do my paper" request done as a student has never been easier.
Professional writers
Experts with extensive experience in variety of subjects.
Affordable prices
Pricing starts at $12.99 per page. Depends on your requirements and urgency.
Confidential service
Personal information is protected using high-end SSL encryption.
Write my paper: Our main goal and mission
Embarking on an academic journey demands dedication, precision, and creativity. At DoMyPaper, we stand beside you as a trusted partner, providing top-notch paper services that transform your goals into scholarly success. With a robust team of cheap paper writers, state-of-the-art plagiarism checks, and a commitment to individualized attention, we turn your "write paper for me" requests into academic achievements. Whether you're a high school student or pursuing a higher degree, our expertise spans across all academic levels and subjects. Explore our services and discover how we can elevate your academic experience. Your success is our mission.
Do my paper reviews
Trust your "write my paper for me" request the most professional team of paper writers with hundreds of verified reviews from previous students just like you!
I missed the lecture about citation formats and frankly speaking didn't have any desire to figure out those slight differences in different formatting styles. So I'm happy I found Domypaper.com and they did it for me. Nice place.

Aaron
This wasn't my first time here and I never regretted hiring them. They can handle any task with any deadline. And I believe all of their writers are good since I had several doing my orders and it was good each time.

Lex
I have no claims to the writer. My essay was completed within the 3-days deadline and the research was done alright. The paper contains equal number of arguments for each of the three points and I agree with the conclusion. Thanks!

Verona
I like this service. Ordered here about 5 times and everything went smoothly. The support department is friendly and helpful, I can always call them and ask any question and they will provide with the info I need.

Eliza
Unbelievable! I didn't even have all the information to attach but the writer did amazing job and found all the examples on their own! Never happened to me before. These services usually write based on what you give them. Thanks a lot!

Cliford
Why choose us for your "write my college paper" needs?
Quality assurance
When you entrust us with your "write my paper" requests, you're choosing excellence. Our experienced paper writers are experts in their respective fields, delivering uniquely crafted and well-researched content. Whether it's an essay, a research paper, or a thesis, our quality assurance team ensures that every piece meets the highest academic standards. You don't just need someone to do your papers; you need a partner committed to your success. That's exactly what we offer.
Fast delivery
Deadlines approaching? Say "write a paper for me", and watch us deliver! Our team understands the importance of time, especially in a student's life. We offer various delivery options to ensure that your college paper reaches you well before the deadline. Our efficiency does not compromise quality. Even if you need us to write your paper overnight, we're up for the challenge. Your peace of mind is our priority.
Affordable paper writing
We believe that quality paper writing services should be accessible to everyone. With Domypaper.com, you don't have to break the bank to have a paper writer attend to your needs. Our flexible pricing system allows you to choose a plan that best suits your budget without sacrificing quality. Students around the world trust us with their "do my papers" requests because we provide value for money. Let us help you with your college paper today, and enjoy academic success without financial stress.
Complete confidentiality
Your privacy is our utmost concern at Domypaper.com. When you come to us with a "write my paper" request, rest assured that your personal and financial information is handled with the highest level of security. Our encrypted system and strict confidentiality policy ensure that your collaboration with our college paper writers remains entirely private. You can confidently say "do my paper for me" without worrying about your information falling into the wrong hands. Trust us with your college paper, and experience a service built on integrity and discretion.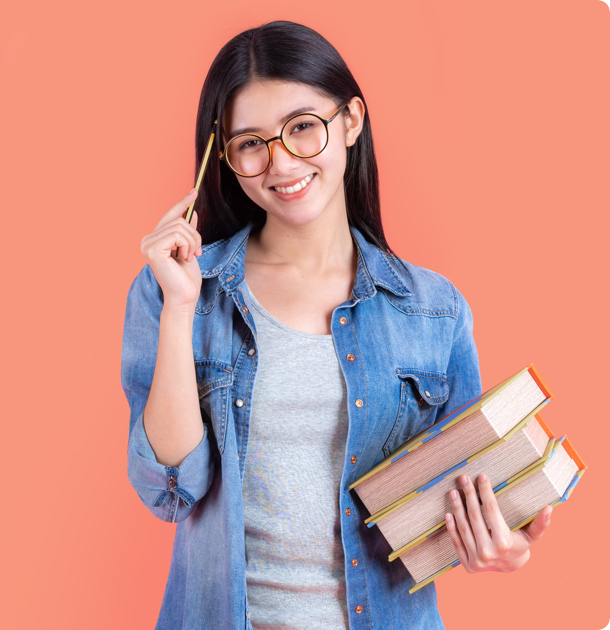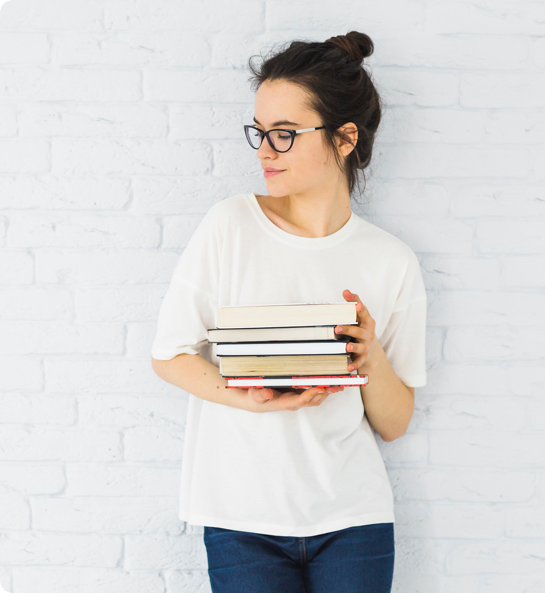 Do My Paper free features
All these features are included by default
Do my paper
Paper service prices
Academic paper writing
from $11.99/page
Dissertation services
from $11.99/page
Proofreading
from $4.99/page
Rewriting
from $9.99/page
Copywriting
from $24.99/page
Payment options
Paper writing service with 10+ years of excellence
For more than a decade, Domypaper.com has been a leading force in the academic writing industry. Our journey began with a commitment to help students succeed, a commitment that still guides us today. With 10 years of experience, we've mastered the art of crafting papers that not only meet but exceed expectations. Our long-standing presence reflects our dedication to quality, integrity, and innovation in providing the best paper writing services.
Our 10-year milestone is more than just a number; it's a testament to the trust that countless students have placed in us to "write my paper." It's a reflection of the countless hours our academic paper writers have devoted to understanding individual needs and creating tailor-made solutions. Each year, we have embraced new challenges, adapted to the ever-changing academic landscape, and reaffirmed our position as a trusted partner for students worldwide.
Whether it's your first time with us or you're a returning client, you'll experience the same dedication and quality that has defined us for years.
Write my paper for me with 24/7 support
At DoMyPaper, we understand that paper writing needs can arise at any time. Whether you're burning the midnight oil or working on a tight deadline during the weekend, our online support is here for you 24/7. Our dedicated support team is ready to assist with any inquiries, concerns, or special requests related to our paper writing services.
We pride ourselves on providing immediate and effective support. Our live chat feature ensures that help is just a click away, connecting you with a real person who understands your needs. Whether you're a first-time visitor wondering "Can they write my paper?" or a regular client needing assistance with an ongoing order, our support team will provide timely and accurate information. Their knowledge and commitment to service excellence make them an integral part of the Domypaper.com experience.
But it's not just about speed; it's about understanding and personalization. Our online support team takes the time to listen to your concerns, offering solutions tailored to your specific situation. Their collaboration with our expert writers ensures a smooth transition from your initial "write my papers" request to the final delivery of your project.
Quality service goes beyond the written page. It's about the entire experience and the confidence you feel when you entrust us with your academic work. With our round-the-clock online support, you're never alone in the process. From the moment you say "do me a paper" to the time you receive your well-crafted piece, our support team is with you every step of the way. Choose Domypaper.com, where quality writing meets unparalleled customer support. We're here for you, always.
How we do your papers
Our paper writing company has developed a straightforward writing process that is both reliable and easy to follow. Let us know your paper requirements and our writers will start working on it ASAP.
2
Provide payment details
Ask us to "do my paper": it's just 4 easy steps
Say "write my paper!"
Starting your journey with our paper writing service is easy. Just fill out the order form with the details of your assignment, including the paper type, subject, topic, length, deadline, and any specific instructions. Once you've shared what you need, our experts will be ready to assist. It's more than just a request to "write my paper"; it's a collaboration between you and our expert team.
Securely pay for your paper
After defining your order, proceed to the secure payment page. We offer various payment options to make the process convenient for you. Rest assured, your information is safe with us, and the transaction is handled with utmost confidentiality. Hiring a personal paper writer is investing in your academic success.
Stay connected with your paper writer
We believe in transparency and open communication. Once your order is placed, you'll have access to our tracking system, where you can monitor the progress of your paper. Communicate directly with your writer, ask questions, and provide additional information if needed. Your "write my paper" request becomes an interactive experience with Domypaper.com.
Quality delivered right to your inbox
The final step is receiving your well-crafted college paper. Our paper writing service ensures that the paper meets your specifications and passes our quality control checks. Delivered right to your inbox, you'll have ample time to review and request any revisions if needed. When you choose Domypaper.com to "do my papers," satisfaction is guaranteed. We're here to make your academic journey smoother.
Security notice
We value the privacy of our clients. Your personal data and financial information is encrypted and never shared with a third party.
Commitment to originality - authentic write my paper service
Papers Written from Scratch by Professional Writers
At Domypaper.com, every paper is a unique creation. Our professional paper writers craft each piece from scratch, tailoring it to your specific requirements and instructions. By doing so, we ensure that the content is original, engaging, and reflective of your voice and perspective. There's no "one-size-fits-all" here; only bespoke writing that sets you apart.
No AI-Tools Generated Content - Only Human Excellence
We believe in the human expertise and originality, not automation. Unlike some services that rely on AI-tools such as ChatGPT for content generation, we trust the skill and creativity of our online paper writers. Their experience in various academic fields and their ability to weave ideas into compelling narratives are what make our papers not just original but exceptional. With Domypaper.com, you get the assurance that your paper is written by a human.
Plagiarism Check of Every Paper - Quality You Can Trust
Originality isn't just a promise; it's a guarantee at Domypaper.com. Every paper we produce undergoes rigorous plagiarism checks using industry-leading tools. This ensures that the content is not only unique but also free from any unintentional duplication. When you ask us to "write my paper," you're entrusting us with your reputation, and we take that responsibility seriously. Choose us for authentic, plagiarism-free papers that stand out.
Individualized Approach - Tailoring Each Paper to Your Specific Needs
Originality goes beyond avoiding plagiarism; it's about capturing the unique voice and requirements of each student. At Domypaper.com, we take the time to understand your specific needs, guidelines, and expectations. This individualized approach ensures that every paper is not just original but a perfect fit for your academic goals. Whether it's a simple essay or a complex research project, our paper writer for hire will craft a piece that's uniquely yours. Experience the difference of a truly personalized paper writing service.
Do my paper FAQ
I need someone to write my papers for me. Can you help?
Yes, we can help! At Domypaper.com, our team of professional writers is ready to assist with all types of papers, from essays and research papers to theses and dissertations. We recognize the diverse needs of our clients, and we're prepared to tackle any writing challenge you present.
Who will do my paper for me?
Your paper will be handled by a highly qualified professional paper writer who specializes in your particular field of study. Our writers are experts with diverse academic backgrounds, holding degrees from reputable institutions. We carefully match your project with a writer who has the specific knowledge and experience required for your assignment.
Every writer on our team undergoes a rigorous selection process and participates in continuous training to ensure that they are well-versed in academic writing standards, formatting styles, and the latest research methodologies.
Can I select a paper writer of my choice?
Yes, you have options when it comes to selecting a paper writer at Domypaper.com. By default, our experienced team will carefully assign the most suitable paper writer who matches the specific criteria of your order. This approach ensures that the writer's expertise and experience align perfectly with your assignment's requirements.
Alternatively, you have the option to manually browse our writers' profiles and select a preferred writer on your own. This feature allows you to choose a specialist whose style or previous work resonates with you. Please note that selecting a preferred writer adds a 10% charge to the order's total. This option is only possible if the writer you select is currently available for hire, meaning they are not busy writing papers for other orders or commitments.
How can I be sure that a real professional will do my paper?
Our selection process includes verifying each writer's degree, past experience, and ID to confirm their qualifications and authenticity. Only experienced and highly qualified writers are allowed to join our team, reflecting our commitment to delivering only the best papers. When you entrust us with your "write my paper" request, you can be confident that a true professional, whose credentials have been thoroughly checked and verified, will craft your paper.
Can you write my paper anonymously?
Absolutely! We respect your privacy and understand the importance of discretion. When you come to us with the request "write my paper for me," you can be confident that your identity will remain confidential. We have strict privacy policies in place to ensure that your personal and order details are safeguarded and never disclosed to third parties.
Is it legal to hire a paper writer?
Yes, paying someone to write a paper for you is legal. Hiring a paper writer, like the ones at Do My Paper, is akin to seeking out tutoring or guidance—it's a legitimate way to get assistance with your academic papers. However, it's essential to use the provided material ethically. We always recommend using our writing services as a resource that helps you write your own paper.
Is write my paper legit?
DoMyPaper is a legitimate paper writing service with years of successful assistance across different academic backgrounds. We aim to help students achieve their academic goals by providing top-notch, original papers. Our policies are clear, ensuring secure transactions and client confidentiality. Choosing DoMyPaper means opting for reliability and consistency in service. Our track record is a testament to the trust our clients have in us.
Can I communicate with the writer who writes my paper?
Yes, at Domypaper.com, we believe that direct communication with your writer enhances the writing process. Once your order is placed and a writer is assigned, you can use our secure messaging system to communicate with them. You can ask questions, provide additional information, or clarify any part of the assignment. This open line of communication ensures that your writer fully understands your requirements and can tailor the paper to your specific needs. It also allows you to stay informed about the progress of your paper and ensures that the final product aligns with your expectations.
What academic levels you write papers for?
Our paper writing service is not limited to specific range of academic levels; we cater to high school students, undergraduates, and postgraduates alike. Each paper is approached with care, ensuring it aligns with your guidelines and academic standards.
What subjects are covered by your paper writing service?
Our diverse team of professional writers comes from various academic backgrounds and holds expertise in a wide range of disciplines. Whether it's humanities, sciences, arts, or any specialized field, our writers are equipped to handle assignments at all levels of complexity. Our commitment to covering any subject ensures that we can meet the unique needs and requirements of each student, providing custom paper writing that aligns with their academic goals. Feel free to reach out with your specific needs, and we'll match you with a writer who can expertly navigate your subject matter.
Where do I start if I want you to write my paper?
To begin, simply place an order through our order form. You'll have the opportunity to specify the type of paper you need, writing requirements, number of pages, deadline, and any other important details. Our team will take it from there, crafting a paper that resonates with your academic aspirations. If you have any questions during the process, our support team is readily available to assist you. Let us turn your "write my papers" request into a successful academic endeavor!
How much does it cost to have a paper written for me?
The cost to have a paper written at Domypaper.com starts at $12.99 per page. However, the final price can vary depending on several factors, including the academic level of the paper, the urgency of your deadline, and the total number of pages required. We strive to provide competitive pricing while maintaining the high quality and expertise you expect from our paper writing service.
How fast can you write a paper for me?
We offer delivery options starting from as quick as 3 hours. Our team of dedicated writers is prepared to handle urgent paper writing to meet tight deadlines. However, it's important to note that the more urgent the delivery, the higher the price will be. We always strive to provide top-quality work regardless of the timeframe, but we recommend placing orders with beforehand whenever possible, not just to save on costs but to allow for comprehensive research and meticulous writing. Whatever your deadline, we are here to support and ensure timely delivery.
Can I communicate with the writer who is writing my paper?
Yes, we believe in maintaining open communication between our clients and writers. Once your order is placed, you'll login into a client area where you can directly communicate with the assigned writer. This ensures you can provide clarifications, answer any questions the writer might have, or give feedback as the paper progresses. We find that this direct communication results in more accurate and high-quality work that aligns with your and expectations. You can also contact our support, which is available 24/7, if you have any questions regarding your current "write my paper for me" request or potential one that you're still planning to place.